Welcome to the Halesowen Apostolic Church
Church as Christ's Apostles intended
Acts 2:38 - "Repent, and let every one of you be baptised in the name of Jesus for the remission of your sins; and you shall receive the gift of the Holy Spirit."
Why Apostolic?
Real church as set out in the Bible

True to the apostles as they were taught directly by Jesus

No interference from man, church as God intended
We
are
concerned
for
your
soul.
Most people spend their lives preparing for the future; how many are preparing their souls?
​
​
This Apostolic Christian Church has been created to help people save their souls with three basic principles:
​
Seeking people who do not know the truth about God

Teaching people how to get saved

Working with people every day to help them build their faith
Where?
Halesowen Apostolic Church,
Lutley Community Centre,
(access via the Lutley School drive)
Brookwillow Road,
Halesowen
B63 1BU
WHO?
Whether you are a believer, want some purpose in your life, just curious or want someone to talk to, you are welcome. Jesus came to save us all. If you want to find out how, it's for you.
get ultimate
purpose in your life
don't know where to start?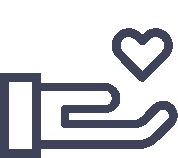 "Whoever is generous to the poor lends to the lord, and he will repay him for his deed."